I had a lot of plans for today and, like usual, I didn't nearly accomplished all of it. I did get a good amount done though.
I finished the living room drapes, de-cluttered my kitchen, did loads of laundry, watched Avatar the Last Air Bender. ...
Clark Kat helped me alter a dress:
I took some shots of my threads and pins case:
These and loads of other old supplies were inside a sewing desk my parents bought me years ago. I absolutely cherish them.
The To-Do list item that I'm most proud of accomplishing is this: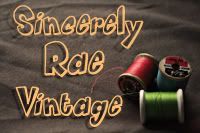 Feel free to add my widget to your blogs or sites.
I'd really appreciate it.
=]
Goodnight All,